ATASTAY Team
Aya
Travel Specialist, Japan
I grew up in Japan and know my country very well. I always had an interest in traveling and loved going to new countries and exploring other cultures. But no matter where I go, Japan still remains number one in my heart. With the knowledge that I have, I am eager to help with the Japanese itinerary, select the perfect Ryokans in Kyoto and find stunning places in Osaka. I have been working in a travel agency since 2015, I have helped and guided many travelers in Japan to find and have the best travel experience in Japan. My passion remains strong to provide the best, unique, and traditional Japanese holidays.
Aya's Top Hotel Picks
The Prince Gallery Tokyo Kioicho
I like the hotel because it is a high modern building, and the view is amazing from everywhere in the hotel. You can look out over the whole Tokyo city. Also, the hotel is high-tech.You can also control the air conditioner, light, blind and all by using an iPad which is set up next to the bed.
Kaze no Terrace Kukuna Hotel
The views of Mt Fuji and lake Kawaguchiko from a private hot spring bath are amazing! and you can also enjoy ''TEPPANYAKI'' at the hotel. It is really good. You can also go to the FUJI-Q highland theme park, where there are many "world's best" Attractions, Mt. Fuji, the world heritage, Winery tour and fruit picking!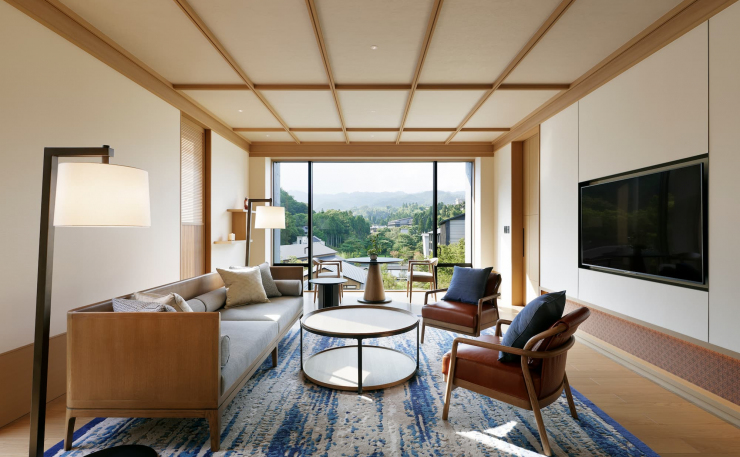 ROKU Kyoto, LXR Hotels & Resorts
What I like about this hotel is the outdoor thermal pool using natural hot springs! The concept of the hotel is ''Nature''.so, you can feel the relaxing view of green from the room and restaurant. If you have time, I recommend you go to Kinkakuji temple. It is about 15mins walking, and you can feel local kyoto also on the way.
Aya's Top Destination Picks
Niigata
Niigata is a popular location when it comes to hot springs, skiing, and bathing…but my favorite things about Niigata are Sushi and Japanese Sake. The city is home to some 90 sake breweries and is famous for producing some of the country's top-quality sake. You can also eat fresh seafood caught in the Sea of Japan and sushi rice that is the pride of this leading rice-producing region of Japan. Niigata, with its wonderful ingredients, is the best place to eat sushi. I highly recommend visiting Niigata to SUSHI and SAKE lovers!
Kyoto
Kyoto is my favorite city in Japan. Kyoto is a city of Buddhist temples and Shinto shrines, geishas, and landscaped historical and traditional gardens. It's an atmospheric city that makes me feel like I was in a different time in Japan. One of my favorites in Kyoto is ''Kyoto Ramen'', which is made with a shoyu (soy sauce) base broth, and features straight noodles in a thick and heavy soup. Not only Kyoto Local Food, but you should also try Kyoto Ramen!
Kusatsu & Karuizawa
Kusatsu Onsen is one of Japan's most famous hot spring resorts and is blessed with large volumes of high-quality hot spring water said to cure every illness but love sickness. Within easy reach of Karuizawa – one of Japan's most popular mountain resort towns – the two destinations combine well to entice visitors to leave Tokyo and explore the mountainous interior of Japan.