ATASTAY Team
Khanh Ny
Travel Specialist , Vietnam
Traveling is an opportunity to explore and learn many interesting things from new lands. With a desire to experience and accumulate more knowledge, after my graduation, I had an opportunity to go to Japan to study and work at a resort. At that time, I really found myself starting to have a passion for being a travel specialist. Let me bring my "passion" to your trips.
Khanh Ny's Top Hotel Picks
Six Senses Côn Đảo Resort
In 2021, Six Senses Con Dao has just popped to the top 10 best resorts in Southeast Asia voted by Travel+Leisure readers. Six Senses Con Dao makes a strong impression on me by its peacefulness and being close to nature and many interesting utility experiences. This place is suitable for relaxation and refreshment. Six Sense is famous for its environmental protection and conservation programs by having a green and healthy lifestyle.
Four Seasons Resort The Nam Hai, Hội An
Four Seasons Resort The Nam Hai, Hoi An has been rated 5 stars for 3 consecutive years - the highest level on the Forbes Travel Guide's score frame. Once in the top 10 best resorts in Southeast Asia according to the results of readers of Travel & Leisure magazine. Once voted by The Irish Independent magazine for the category "Best Long Holidays" in 2016. The resort is a miniature oasis, completely separate from the hustle and bustle of life outside. The services at the resort help visitors experiencing peaceful and unspoiled nature. It feels great!
Banyan Tree Lang Co Resort, Cu Du, Hue
As someone who loves to explore the cultural and historical heritage of Vietnam, I cannot help but mention the Banyan Tree Lang Co Resort. I have stayed here many times, and have never ever stopped being surprised by the service here. A wonderful 5 star service experience. The price of the food is a bit high, but in return it is very delicious, very tasty. The staff here are enthusiastic supporting guests to visit and recommend carefully. I definitely come back and refer my friends to stay here for more!
Khanh Ny's Top Destination Picks
Hoi An
I have visited many places in the territory of Vietnam, but Hoi An is the city that can make me return multiple times due to its several impressions. I have experienced many unique architectural heritages dating back hundreds of years, such as ancient houses, museums, pagodas, etc., which are the convergence of many attractions and attractions such as Cu Lao. Cham, Cua Dai beach, My Son holy land, Tra Que vegetable village, ... In addition to the beautiful scenery, the cuisine here also makes many visitors fall in love with delicious dishes such as Cao Lau, Quang noodles, wonton, ...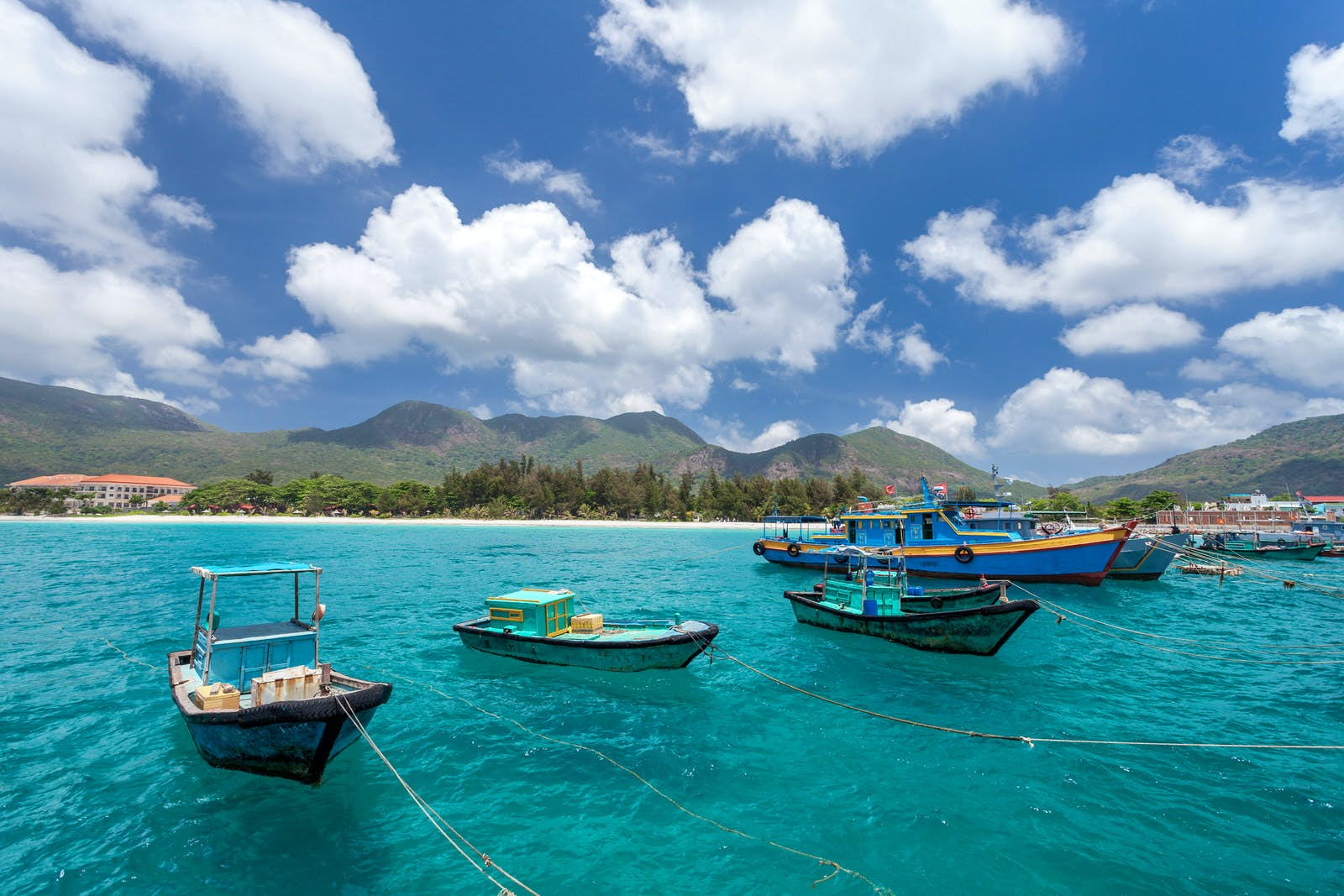 Con Dao
In recent years, sea and island tourism has become a new trend, just coming to Con Dao once, this place will make you "remember forever and never forget". Con Dao with clear blue sea, pure white sand and cool air has created an attraction not only for me personally but also for all domestic and foreign tourists.
Phu Quoc
"Pearl Island" Phu Quoc - Vietnam is blessed with beautiful landscapes but still has a bit of wild taste. Not only that, the man-made stopovers also make you "fascinated".